Kirkin' O' the Tartan – Sunday August 1st
As with last year, the Kirkin' service will be a modified version of our annual service, in lieu of having an in person service. A recording of an earlier Kirkin' service will be put up online and can be assessed  through our website, premiering at 11 AM. A regular worship service will be held in the sanctuary at 9:30 AM. The link for the video is https://youtu.be/DQuRoU_M6Js .
——————————————————————-
A reminder to members of Kenyon Presbyterian Church that we have been invited to join our sister congregation – St. Columba Presbyterian Church in Kirk Hill, for their annual Memorial Sunday service on the 8th of August. The service time is 11 AM, and our worship service for that Sunday will be cancelled so that we can worship with our friends at St. Columba. As well, and as a part of their Memorial Sunday, a video collage of photos from the past and present will be put up on their website – www.stcolumbakirkhill.ca
——————————————————————
The joint Sessions of Kenyon and St. Columba churches have decided to resume in-person worship services commencing next Sunday, July 4th. Please be aware that the requirements for worship services remain in place: wear your face mask; keep a 2 meter/6 foot distance between yourself and  your neighbour, use hand sanitizer, and you'll be asked to sign in at the front entrance for purposes of contact tracing.  St. Columba's service will be at 9:30 AM, and Kenyon Church's service will be at 11 AM. We look forward to welcoming everyone back and worshipping together after a long period of being away from one another.
—————————————————————-
Mother's day slideshow of messages from the St. Columa and Kenyon Congregation Children
Mother's Day Video messages from the Kenyon and St. Columba Congregation Children.  Click the video link to listen to or view the video.
Candice Mothers Day – Click to download or click play button below to only listen to audio only
Video by Kenzie McRae – Click to download or click the play button below to listen to audio only
Video by Shelby McRae – Click to download or click the play button below to listen to audio only
Poem by Brenna Villeneuve  – Click to dowload or click the start button below to listen to audio only

Kenyon Worship Services in the church have been cancelled effective Saturday, December 26, 2020 until further notice due to the Covid-19 lockdown
Lest We Forget – Remembrance Day 2020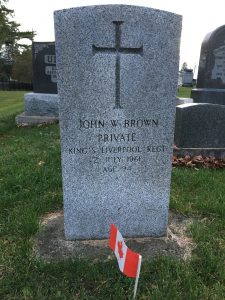 WMS – 141 Years – Recognition
2017 – the year in photos
Dunvegan Social 2017 Slideshow    
Children's Chistmas Pageant 2017 Slideshow
Rev Julia's Farewell lunchen slideshow